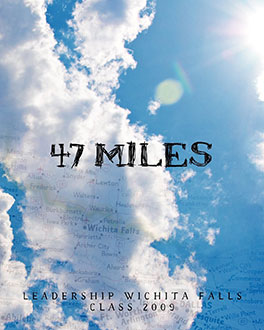 47 Miles
-by the Leadership WF Class of 2009
On the evening of April 10th 1979 an F4 tornado touched down outside Wichita Falls TX and carved a 47 mile long path of destruction that would become the costliest Tornado in United States History. Neighbors took shelter together while federal and local groups assembled. When it was all over, an 8 mile swath of the city over a mile wide was leveled. These are the stories of those who survived. Some were heroes, some were victims but all persisted in the face of danger. These are the tales that will undoubtedly be passed down to future generations and shape what we all know of that 'Terrible Tuesday.
Purchase here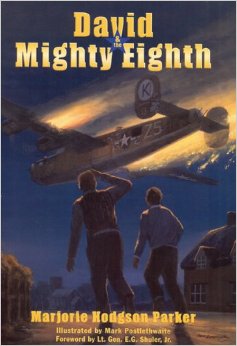 David & the Mighty Eighth
-by Marjorie Hodgson Parker
Based on a true story, this historical fiction recounts a young British boy's adventures and the forging of a friendship with an American pilot and his crew. The friendly airmen with the United States Eighth Air Force-The Mighty Eighth-give the boy hope when Hitler's Nazis seem unstoppable. This coming-of-age account teaches that despite the horrors of war, something good can be created from the worst of times and confirms the importance of faith, family, and freedom. It is testimony to the resilience of the human spirit.
Purchase here
Assault: The Crippled Champion: The King Ranch Racehorse
-by Marjorie Hodgson Parker
How would a small, stumbling colt with the tough name "Assault" tell his own story of courage and victory? In this delightful true account of King Ranch's champion racehorse, Marjorie Parker involves her young readers in the life of the Texas thoroughbred who ran on two hooves and a heart, becoming one of only eleven horses ever to capture the coveted Triple Crown. Along with electrifying racing, this story gives an inside look at life on the historic King Ranch and recaptures life in another era through the eyes of a noble horse who never gave up.
Purchase here